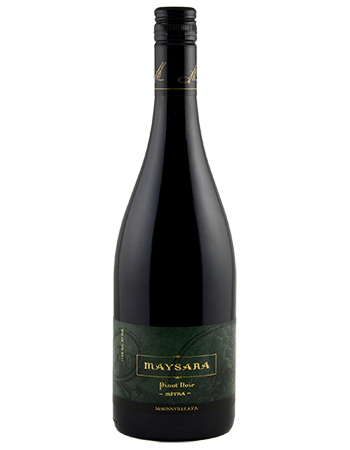 2007 Mitra Pinot Noir
Mitra (mee-trah) was an ancient Persian deity of friendship and oaths, and was thought to be the source of cosmic light. He was also assigned the domain of human welfare. With that in mind, this small lot wine is compromised of the finest, hand selected fruit from our Momtazi Estate Vineyard. Through Demeter Certified Biodynamic winemaking, it is our oath to you of of our utmost quality, for your enjoyment and general well-being!
Wine Specs
Appellation
McMinnville AVA
Harvest Date
September 26, 2007
Aging
Barrel aged 12 months
Bottling Date
September 2008
Wine Profile
Tasting Notes
As seen throughout our wines, the elegance of our Momtazi Vineyard is reflected in both the depth and richness of its color. Mitra's mahogany red hue serves as a backdrop of tantalizing aroma of dark cherries and supple spices. Regal, stately concentration and leathery tannins lay a foundation for a dark cocoa finish with hints of coffee, black cherry, and peppery spices.
Vineyard Notes
At Maysara Winery and Momtazi Vineyard, we are committed to capturing the true expression of our land and conveying it to you through the premium quality found in every bottle. We practice low-impact, holistic farming methods in our Demeter certified Biodynamic® vineyard and carry this philosophy into the cellar, where our Biodynamic® winemaking practices produce wines with intensity and elegance while maintaining natural harmony between fruit and earth.
Winemaker Notes
100% Native yeast fermentation, 100% New French oak
Other Notes
The Momtazis believe in holding vintages until the wine is fully evolved, rather than releasing chronologically. Each vintage is unique and should mature on its own timeline.